In many British universities, this week sees the arrival of young impressionable students. For them, sixth form is over and a new life is about to start. International students are about to live a whole lot of new experiences, meet new people. For some of them, it's just a bracket – an exchange year which is intercalated within their normal degree. A pause of sorts.
Less than a month ago, it was my life that saw what many could term the beginning of a new chapter. I moved from England to the Parisian suburbs, stopped being a student and started teaching. Well, technically, I'm still a student until my final exams, and I only just finished writing the thesis, but let's not nitpick.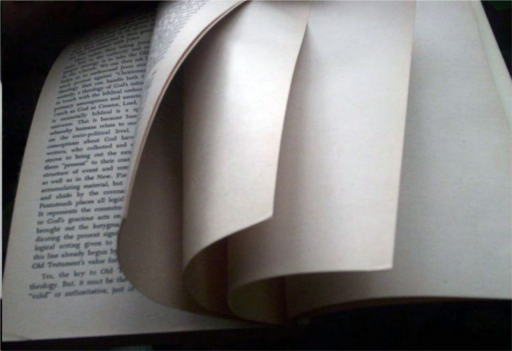 Photo: Brian0918, under CC liicense
Such changes happen all the time. You might be getting a mortgage for a new house, and close the chapter of your tenant years. You might be expecting a child, or getting married, or moving to a new job. It feels like the old you dies and a new you is ready to take his place. And when you like the old you, you don't want to let go. I didn't want to let go.
But here's the thing: if you're a Christian, you should not see it as the end of an era. It is not the death of the old you. Here's why:
And on top of that, you are taking with you all your experience from the chapter you thought was over. It's not. Right now, is its continuation. Sure, there are friends you'll slowly get out of touch with, and your circumstances have changed. But your actions build on your experience. If you think you are turning over a completely new leaf, you are forgetting yourself… and you are paving the way for doing the same thing with your current circumstances: making them useless and unattached to you.
Just don't. And remember: seasons follow each other, they don't happen in random order; and there is a season for everything.