What is a Christian?
When I asked this questions to a few people around me, I got a variety of answers. Non-Christians generally associated  it with "someone who goes to church", or the escapatory "someone who self-defines as a Christian" whereas that answer never featured amongst Christians.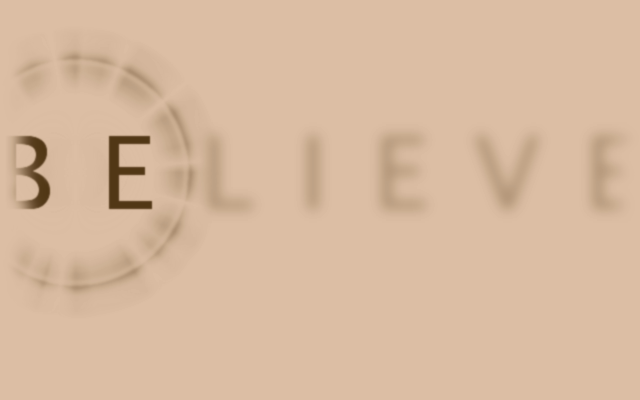 I expected answers from Christians to revolve around beliefs and creeds. A few did ("a christian is just somebody who believes that Jesus came, died and rose again"), but most talked about enjoying a relationship with Christ (either in such terms, or in terms of following Jesus).
This is good, as I think undue focus is put on beliefs, creeds and even doctrinal statements. Being a Christian is a matter of identity, and that identity is pervasive beyond the simple level of belief. For that reason, mission must go further than trying to convince people of the truth of our beliefs. In fact, belief is a very small part of it.
How would you answer to the question "Oh, so you're a Christian? What does that mean?"
The issue is, there's little teaching available on Christian identity. It is hard to explain what it means – to unpack what lies behind "being in a relationship with Christ". Analogies with human relationships are very limited; I'd even argue that rather than trying to understand our relationship with God from our human relationships, we should try and model our human relationships on the one we share with Him.
Being a Christian, to me, means feeling and welcoming the presence of Christ in our everyday life; and letting Him inform our decisions. It means deferring to someone we know is a higher authority.
This can mean naturally turning to prayer and feeling at peace that our life is in God's hands.
The Bible, and the creeds, whichever they are, help us know more about who God is. But our beliefs are in no way the only things defining us as Christians.
Still.
A few years back, I went through a very rough ride which left me completely shattered. So much so that I wanted to be alone. That very presence of Christ which I was feeling, I no longer welcomed. I still believed about the factual reliability of the Bible's claims; I still believed that salvation was mine; I still believed that God could help us all. But I didn't welcome it. I wanted some time off.
This was probably the time of my life where I felt most miserable. But I still self-defined as a Christian, just one who wanted to be left alone. I knew, in my mind, that God's presence was within reach, but stopped feeling it.
Have you ever wanted some time off God?
Would you say that in those days I was a Christian?