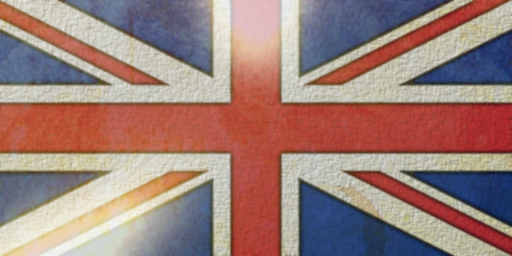 1. She is only there through her father. Not only does Jesus proceed from God the Father, but the authority he carries he receives from him.
2. It is frightfully easy to live one's life forgetting she's in charge. This is particularly true for policy-makers, democratically-elected leaders who present manifestos. But ultimately, they carry out the Queen's instructions. The laws need to be vetted by the Queen before they come into place. This knowledge of who we work for is all too readily forgotten as we seek our own goals.
3. Her position at the helm is criticised by a vocal and self-centred population, generally on the grounds of "common sense" or "independence". The Queen is a waste of the taxpayer's money, they say. There's no reason that anyone should be in such a position through birth, they say. People should be allowed to decide for themselves what they want (implying, of course, monarchists are stupid or just holding on fast to their old, traditional ways). Can you see a parallel forming here?
4. Her birthday is celebrated on a day on which she wasn't born. Fact.
5. She is the head of the church. Well. Of a church, but that church has had such an inclusive approach over the past few decades that her role as Defender of the Faith can be seen as far more inclusive than simply concerned with the Church of England.
6. She brings stability to an ever-changing world. The Queen has seen 12 different Prime Ministers, 12 different US presidents, during her sixty years of reign; and has brought both unity and stability to the nation – through her own, unchanging existence, which is embedded into the fabric of England in a variety of ways.
7. She has ordained the manufacturing of tea. And of many other things. Including coffee, weirdly; though everybody knows coffee is the drink of heretics! ;-)
8. She loves all, even those who broke away from the yoke of British monarchy. If you're reading this from the USA, friends… hint, hint!
9. Her very existence is cause for celebration. Though I'm sure some will disagree with me, this week-end's celebrations have shown that some people hold that to be true. But do we get as excited about Jesus?
10. Some people only remember her at Christmas. The Queen's Christmas message is a highlight of the festive season for me, and her love for her people always shines through it. But the rest of the year, except for the last couple of years, she isn't in the limelight that often.
As I close this post, I feel it necessary to do two things:
a) make it very clear that I am not suggesting in any way, shape or form, that the Queen is God. This post is light-hearted and tongue-in-cheek! Still, I am convinced that some of the parallels can make us relate more easily to our own understanding of our relationship with Christ.
b) congratulate Her Majesty on sixty years of wonderful leadership. May you have a very happy Diamond Jubilee!