The church is known to be a liminal experience. Whether we like it or not, there is an "inside" and an "outside" of the church. Now this is something I think should be combated, for two reasons. Firstly, because it means that for some people, what happens in the church stays in the church. Secondly, because it means that some people will just not feel like they can come into church.
On top of the literal threshold of the church, there are many elements which can contribute to this liminal aspect. One of these is what to wear to church. The phrase "Sunday best" has come into standard vocabulary: some people dress up for church. Thankfully, people have also realised that this dressing up often is a barrier to others, and dress code in modern churches has been relaxed. The "Come as you are", unconditional acceptance of others when they come in, has been taken in by many; and you will now see in many churches people wearing a T-Shirt and shorts, sometimes even with inappropriate flip-flops.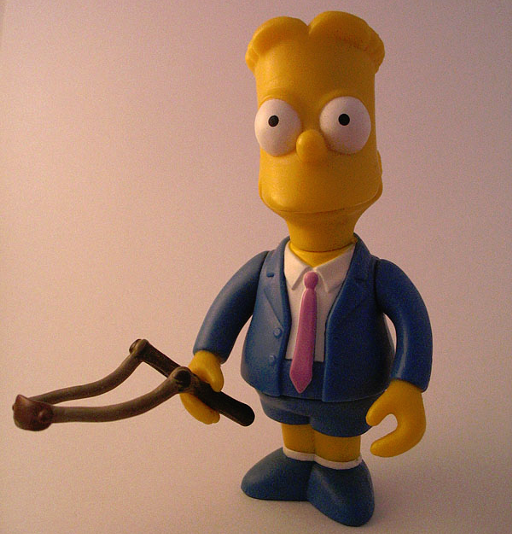 Photo: Francis Bijl, reused under CC license
Casually dressed people are less and less likely to feel out of place in churches: that's good. Some people are making a conscious effort to dress down and be more welcoming to newcomers and to allow them to come as they are. That's very good. Some people are starting to internally rebuke those who are still putting on their Sunday best for not understanding the Gospel of free, unconditional grace: that's less good. Far less good.
Acceptance of others wherever they are does not automatically mean going for whichever attire requires the least effort. It does not mean deliberately going for the most visibly permissive choice, whether it is in terms of worship style, church garb, or even issues of behaviour.
It is usually the case that such an attitude is positive: churches, historically, have been bastions of proper, decent behaviour; and the perspective associated with that adds to the liminal experience of people going to church. But we must be careful that in doing so, we do not increase the liminal experience for those who are used to what might once have been termed decent behaviour.
People who like wearing a tie (or, if they're cool, a bow tie) may feel out of place in a church where such efforts have been made that everyone wears shorts and T-Shirts. People who are ill at ease with homosexuality may feel out of place in a church where a liberal discourse has dominated all the discussions. In short, the informal crew does not have a monopoly on finding there is a threshold to cross to come into church, and the more traditional people must not be forgotten in our efforts to make the church a place where people are welcome to come as they are.
Of course, this must not come in the way of truth. If people feel that showing up in posh attire makes them better than the informal people, or that it is somehow effective to their salvation; they must be gently reminded of the Gospel of grace. But that can only happen if they can show up in church in that posh attire, or with this mindset, in the first place. Otherwise, they're just going to discard whatever is told them or go somewhere else.
So, look around you in church. See how much of a mix it is. If you find nobody is wearing formal attire, do it for a while – not for the sake of being different; but for the sake of allowing others to bring themselves more fully into church. If you find nobody is wearing casual clothes, do it for a while. For the same reasons.