Some passages in the Bible are downright obscure. Some others are understood readily enough, but stop making sense when you start poking them around. But generally, that poking around is worth it because those verses point to deeper truths relevant to larger swathes of our identity. In Luke 17, we find such a passage:
Whoever tries to keep their life will lose it, and whoever loses their life will preserve it.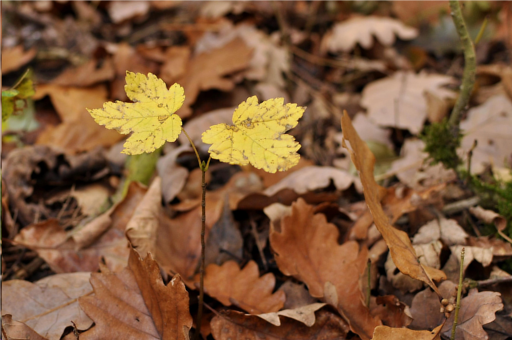 Photo: Pepsiline, under CC License
Once you've got your head around the apparent contradiction that keeping implies not keeping and conversely, it seems easy enough – especially in the context of the story of Lot: it is impossible to hold on to our earthly selves, we do not have the strength to do so ourselves, etc.
All this is true, but it only covers the first part of that verse. If we try to keep our life, we will lose it, probably by chasing after too many idols. But what about the second part?
Whoever  loses their life will preserve it.
The easy answer is to say that in dying to our old selves, we are new creations and gain eternal life. This spiritual death and rebirth, surely, is what Jesus is talking about. It is true that we are new creations, dead to our previous selves. But here, Jesus makes a bolder claim. He doesn't say that "Whoever loses their life will have eternal life" or that "Whoever loses their life will gain a new life", he says that the same life that we had will remain ours.
How can that be so? How can we be new creations and preserve our life? The  story told earlier in the chapter illustrates this. Jesus is at the border between Samaria and Galilee and sees ten lepers – that's the only way in which they are described. Leprosy is uncleanness; sinfulness even. Then Jesus heals them, and only one of them comes back and we hear at that stage only that he was a Samaritan.
Rid of the uncleanness, rid of the sinfulness, the Samaritan's true identity can live and breathe. The other ones who did not come back to thank Jesus are probably considered simply ex-lepers, seen as what they are not. Their identity is defined by their sin, albeit negatively.
Let us grasp this: the new creation that we become when we stop trying to grasp our identity is the continuity of our identity. Rid of the uncleanness, but still deeply and fundamentally us. The difference between Greek and Jew, or between any other identities we had before turning to Christ, is worth nothing because we are in Christ: we have lost our drive to grasp it; but those identities are still part of us. Only sin is gone.

This means that the new creations that we are should not discard or reject the old selves, because they are part of who we are. On the contrary, we should accept them as part of our identities, rejecting only the leprosy. Born again, yes, but the new  life is in the continuity of the old life.