I'm studying education. I know there is a world of difference between what is to be taught (the curriculum, of sorts), what is taught (what you think you're saying) and what is learnt (what people  keep from it).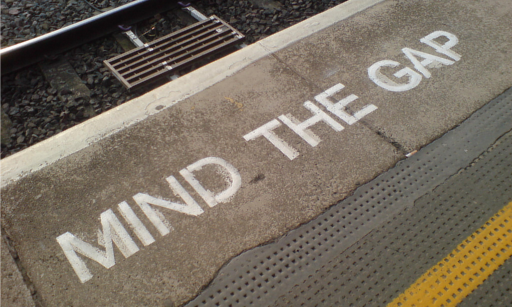 Photo: zimpenfish, reused under CC license
From what I hear, the discrepancy between the latter two is something that preachers experience. A lot. The stories of people going up to the preacher telling them: "I loved that part about how we should not tithe if we don't feel like it. God loves a cheerful giver indeed", when the sermon was explaining why we should be cheerful about giving. Or "I  loved how you explained how Catholics are heretics", when you were actually trying to explain they weren't.
These discrepancies are often frustrating. As pastors, teachers of sorts, we have a responsibility to make sure that we communicate efficiently, and a responsibility to ensure that what we are trying to say is heard. When that doesn't happen, we may feel like we have failed. But that view is one I wish to challenge, because it puts the preacher as the sole mediator of the Word: it suggests that everything that the congregation will hear will need to have been pre-digested by the leadership team.
Last Sunday, someone came to me to talk about my sermon from the week before, telling me about how it connected with his experience and that he felt that the person in the pulpit was actually understanding how they were feeling. "Great!", I thought, a bit full of myself. And then he went on to describe the specifics of his situation, which was as far removed as what I had in mind when writing the sermon as possible! I was talking about fear of the unknown, he was talking about repeated stress.
Should I take this as a sign that my sermon was a failure? Quite the opposite. I take it as a positive sign: a sign that my sermon was aligned with the Word enough that it could just gently guide people to and through the passage, but crucially, that it was the passage that did all the work. The Bible is greater than all of us. That's why we read it more than just the once, and that's why we connect to it in different ways; and, for preachers, that's why we shouldn't aim to possess it, or to box it in.
To put it in a different way, it is the gap between Scripture and the congregation's lives that needs to be closed; in priority over the gap between the preacher and the congregation. The gap between what is to be taught and what is learnt; in priority over the gap between what is taught and what is learnt. Of course, the two often work together; but if someone in the congregation is brought closer to the Word through a different path than us, let us still rejoice over it rather than try to bring them back to our way! As long, of course, as they do connect with the ultimate Truth (which may not be the case in the examples given at the start…)
And it feels great! Because through that, we are reminded that, on the one hand, the transformative or exhortative power does not come from us, so that we as preachers may feel anxious about nothing; and that on the other hand, what we're saying matters and connects with people!
What's your experience of people not getting it?