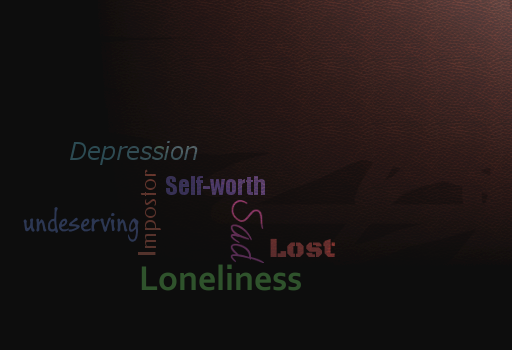 Today, when hearing about church action and church hospitality in the student context, something along those lines came up:
"When they come to a Christian circle, students find people who are genuinely interested in who they are"
My first reaction was "that's great!" And true enough, without that, there can be no real relationship. No connection – and therefore no discipleship. I even blogged about the importance of relationship over argument-based evangelism some time ago.
In the context of today's talk, though, it got me thinking that we're considering "genuine interest" as something others are looking for – a magnet for lonely students*. But what if you have low self-esteem and feel your life is basically a succession of failures? Would you want people to be interested in that?
For instance: I'm a PhD student. People sometimes ask me what I'm working on. It is a question I dreaded – and yet people were only trying to be nice by asking it. The reason I dreaded that was that I felt my research was (a) boring (but that can be overcome by people who show genuine interest) and (b) completely worthless (methodological nitpicking). It is the famous impostor syndrome. This happened to me, and yet I don't see myself as a particularly insecure person. It can genuinely happen to anyone, and not just about worklife. To people in that situation, regardless of how genuine interest is, it is scary.
In other words, the question I'm asking is where does genuine interest turn into scrutiny – not in your own eyes, but in the eyes of the person you're trying to welcome?
Self-worth issues within Christianity can be seen as "covered by grace": we're not worthy anyway, but then, none of us are, not even "to gather the crumbs under God's table". No, we're not deserving of God's love – and it's quite healthy to remember that. But it does not mean we are not worthy of each other's love. Yet I would assume (and I'm saying that without any qualification on the topic, so please do correct me if I'm wrong) that for people already struggling with self-worth, that particular message will echo in a very strong way, and ultimately be harmful both to the person's health and to their access to the Gospel.
So how do we make sure that, when we're trying to build up a relationship, it stops short of unwelcome scrutiny or does not bring about undesirable feelings of worthlessness?
—
*ok, that's a caricature, and the interest is genuine. But there's a reason why we mention it when we talk about outreach…