So I've now been teaching for a few months. I know, scary thought, right? And it is a steep learning curve, for sure – both in terms of actual teaching strategies and in terms of learning about human nature: children are much more direct and speak from the heart more easily than grown-ups. Here are a few things I gleaned while teaching.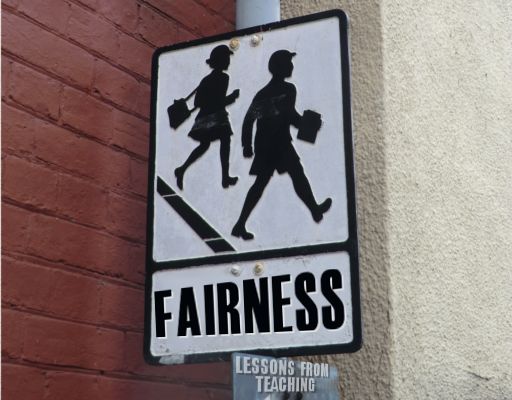 Photo: Wikimedia user Dmvward, under CC license
1. The potter/clay argument will only be grudgingly accepted. As a teacher, I am given full authority to give detention or extra work, etc.; and that authority is (mostly) accepted, but there are still claims that I'm being unfair.
2. Complete fairness requires complete knowledge. If I don't know who was talking, or who threw a paper ball at me (oh, but I will find out), I am in no position to hand out detention for it. But what this also means is that I cannot be the judge of someone else's fairness without having the same information that they have.
3. Rules are a good support for behavioural improvement. If students aren't aware that they're not meant to throw pens to each other, they will most likely do it at some point.
4. Equally, the absence of explicit rules is no excuse for all forms of misbehaviour: there is an intimate knowledge that some forms of behaviour (e.g., fighting, talking out loud, etc.) are not acceptable. Not being told about the specifics of these rules does not mean there should be no consequence to physical violence in the classroom.
5. As a figure of authority, I am expected to intervene and be the judge in all situations – even those I have nothing to do with (a previously allegedly stolen pen, for instance). There is a natural yearning for judgement
6. Forgiveness is an alien concept to the human mind. Especially when it concerns others. Students often think others should be punished (though they don't always go to the lengths of telling on them) – after all, why should they put in the effort if others can cruise by? Yet even when it's about themselves, rather than thinking they are forgiven, students think that they are being let off or that they just got lucky. While it is sometimes the case that I didn't catch them misbehaving, there are clear cases of deliberate forgiveness.
7. People had rather everyone were punished than everyone be left off the hook. Some of my students have told me I was being too nice, including to them! Does that mean we are all deeply aware of our fallen nature?