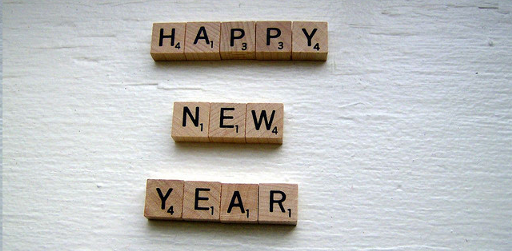 Photo: Sally M, reused under CC license
2012's most popular posts were mostly silly comparisons. Attempts to be funny/quirky didn't stop in 2013, but they were far less successful than in 2012. Only the most popular funny post just about fails to make it to the top 5. Rather, 2013 was ripe with more serious discussion. The most popular post, Are Christian Unions detrimental to the furthering of the Kingdom? suggests that there can be too much of a focus on evangelism; but I fear the suggestions I make fall very short of the issue raised.
On a more positive note, all other posts in the top 5 are affirming, to some extent at least: it is normal to find some passages of the Bible boring; or to not be 100% pleased with a new church; and it is sometimes difficult to rely on God, but some things help. I think, ultimately, if there were one thing I'd want people to be reminded of by reading this blog, it is this: we all struggle. It is natural to do so. So let's not hide our struggles away, as if they were something immune to grace.
And it's in that view that I tried to encourage guest posts this year. One even made it to the top 5. People who wrote guest posts started their own blogs (see Joe's blog and Dorian's blog). And I'd like to continue that in 2014: I'd like to keep on telling people that, just because someone writes a blog, it doesn't mean they're perfect – look at me, I'm far from clued up on predestination. But none of us are, and it is through talking that we stop putting our faith in a bushel. Even when we use mixed, or dubious metaphors. So if you'd like to write a guest post on here, get in touch (and if you don't know how, leave a comment below).
This year also saw this blog's first interview – with none other than Ben Reed. If you are in any way, shape or form, dealing with small groups, I would heartily recommend you pick  up his book (print version now available).
As much as 2013 was different from 2012, so will 2014 not be a repeat of 2013. I think I will focus on notions of denominations, ecumenism and Christian identity – as I have already started doing so recently.
To finish on a light note, here are some search queries people have genuinely used to access this blog (find last year's here):
is it essential to put slipper in church – yes. Otherwise your feet would get cold. Unless it's a carpeted church, or floor-heating cathedral. But still. Slippers are stylish. And useful if the preacher brings up predestination.
people are like tea. That's an anti-Calvinist statement if I ever saw one. I mean, this is in clear contradiction with the doctrine of total depravation. People are like coffee, that'd work better within the realms of that doctrine.
boxing evangelsim. (typo included). Well, that's one form of evangelism I haven't seen yet and it does give a whole new dimension to Bible-bashing.
list of things that isn't in the bible. I think, brother, that'll be a loooooooong list.
predestination made me feel unworthy. Cranmer had foreseen this. Oh, wait. Does that mean you were predestined to feel unworthy?